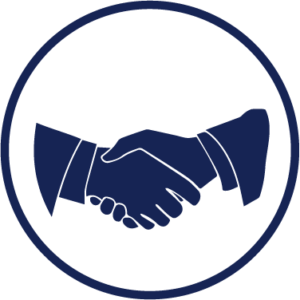 Our Core Values have shaped our service culture since the very beginning and they are still relevant today. They  act as our guiding light, our daily benchmark, ensuring we speak and act consistently across our business at all times.
INTEGRITY:
We adhere to high moral standards of honesty and openness in the conduct of our affairs.
PROFESSIONALISM:
We meticulously adhere to professional codes of conduct and exhibit a high degree of proficiency in everything we do.
CONFIDENTIALITY:
We treat all information regarding our clients with utmost confidentiality. When required to disclose information, we do so in accordance with the law, per the stipulations of the Access to Information Act 2005.
RESPECT:
We respect our clients and maintain the dignity of offenders in line with international obligations prescribed by various treaties.
FAIRNESS AND IMPARTIALITY:
We treat all stakeholders with the utmost fairness and objectiveness, and adhere faithfully to principles of equality in our conduct.
ACCOUNTABILITY:
We have an obligation to report, explain, and answer to the consequences of actions and decisions that affect stakeholders.